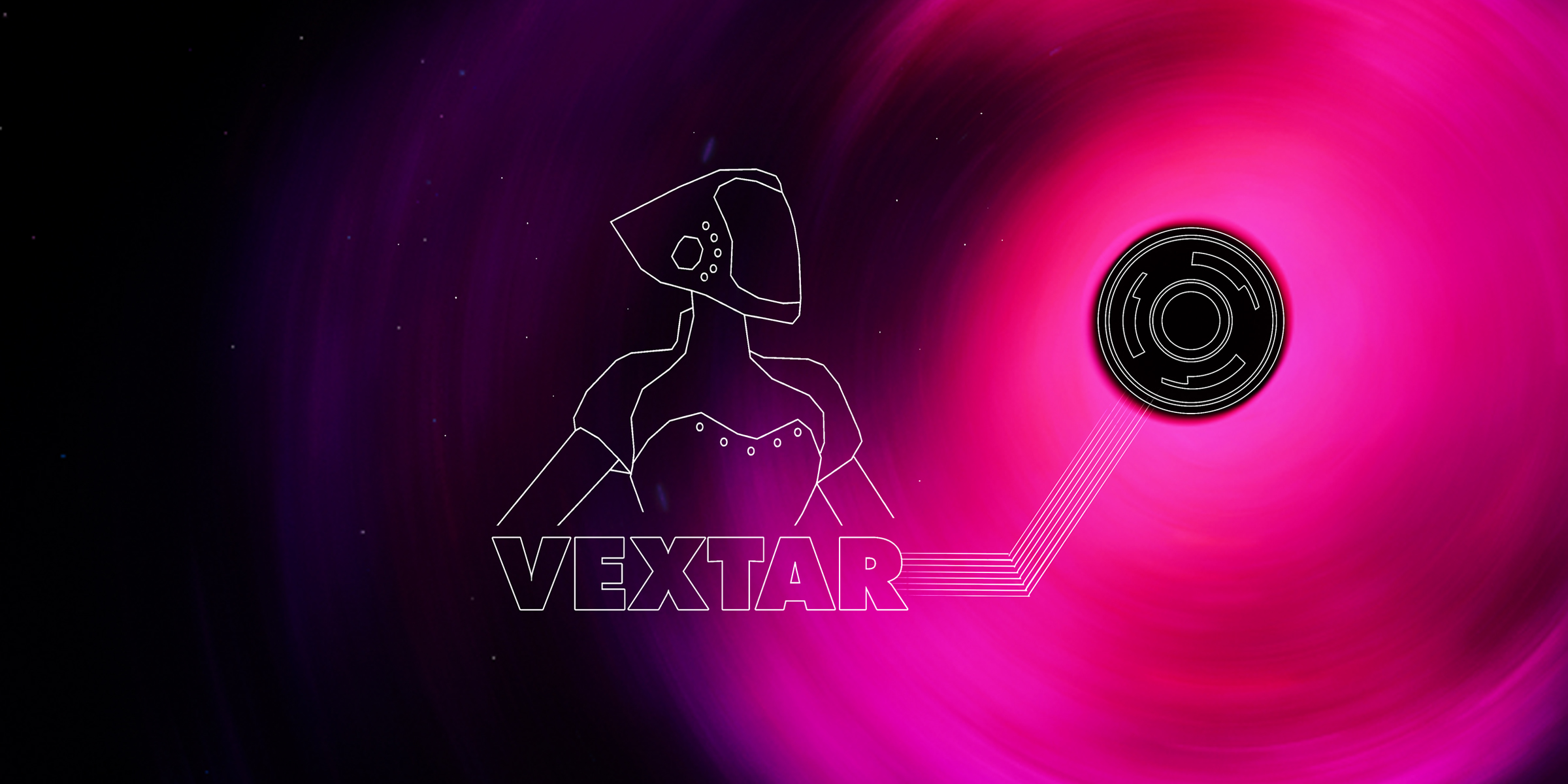 VEXTAR
Vextar is a disc-based first person action game.
Persevere through deadly disc battles in hopes of emerging triumphant in these odd deathmatches, the strange sport of the future! Send players off for a swift death-by-black hole by knocking them from their platform with your discs!
Major Features
Our goal is to bring the thrill of arena shooters to everyone by creating a game that's easy to play without compromising on the high-octane action.
Here's what you can expect from battles in deep space:
High-speed gameplay through fast respawns and near lethal weaponry.
Take on the classic pasttime of raw free-for-all deathmatch.
Collect powerups scattered around the map to change the game and frag your way to nailing first place on the scoreboard.
No lootboxes or time-gated content: access everything from the start!
Simple multiplayer options for quick matches on LAN or split-screen.

Online gameplay under consideration for future updates.
Development Status
This game only supports split-screen and LAN play at this time.
Online play is not yet ready due to refinements and reworking necessary for the netcode to be suitable for smooth shooting over the Internet.

System Requirements
The following serves as the baseline for hardware compatibility.

OS: Windows 7 or newer
Processor: Intel i5-4460
Graphics: NVIDIA GTX 750 Ti
Memory: 4GB
Storage: 2GB of free and available space